ALINEA

Hair Extensions Exclusively
available at CRU Industries
Don't Currently Offer Extension Services?
CRŪ Industries offers certification courses that dive into building your knowledge around hair extension services and sales techniques. You will learn vital skills to boost your revenue and expand your skill set by offering extension services to new and existing clients.
Available lengths:

13", 17", 21"
#1.5 Swatch
#1B Swatch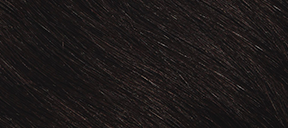 #2 Swatch
#3 Swatch
#4 Swatch
#5 Swatch
#31 Swatch
#10 Swatch
#12 Swatch
#30 Swatch
#1304 Swatch
#1305 Swatch
#1303 Swatch
#Ombre-4622 Swatch
#27 Swatch
#1416 Swatch
#1301 Swatch
#1302 Swatch
#7119A Swatch
#22 Swatch
#60 Swatch
Looking for methods other than tape in? give us a call directly at 720-282-5442.
For more than 20 years, Alinea Hair has been creating state-of-the-art, original extensions with the ideal volume, length, and natural color balance, allowing creative stylists around the world to achieve their unique visions. Our mixed-color extensions are hand-blended by hair artists using a variety of shades to assure a natural looking color rather than a striped look with non-repeating combinations. Alinea Hair extensions have seamless compatibility with a client's existing color. Since our beginning in Brazil, Alinea Hair has transformed the international hair extension market, becoming the preferred choice of the most discerning stylists. As a global leader in 100% human hair extensions, Alinea Hair extensions are carefully crafted using environmentally-friendly processes, remaining completely free of chemical colors. Alinea Hair extensions are touchably smooth, shiny, lush, and full volume for a dramatic, natural look that inspires a stylist's best work.